May 8th, 2020 – Islip Town Supervisor Angie Carpenter and members of the Town Board recognize nurses and all healthcare workers during National Nurses Week, May 6th - May 12th.

Nurses and all healthcare workers are our heroes," said Islip Supervisor Angie Carpenter. "They have risen to this unthinkable challenge in extraordinary ways and without thinking twice, traveling from around the country to heal the sick," said Supervisor Carpenter.
At the end of the 19th century, "The Lady With the Lamp," or as she is more widely known, Florence Nightingale, founded modern nursing.
Thanks to her strict use of hand-washing and hygiene practices while caring for wounded soldiers in the Crimean War, Nightingale and her helpers reduced the death rate from 42% to 2%, ushering in nursing as we know it today. Beginning May 6th-May 12th, we recognize the important role nurses play in our lives by celebrating National Nurses Week.
"While new cases of COVID-19 are on the decline, we should not let our guard down. We are not out of the woods yet," said Supervisor Carpenter. "We must remember to wear a mask and practice social distancing at all times, and only leave our home when necessary," said the Supervisor.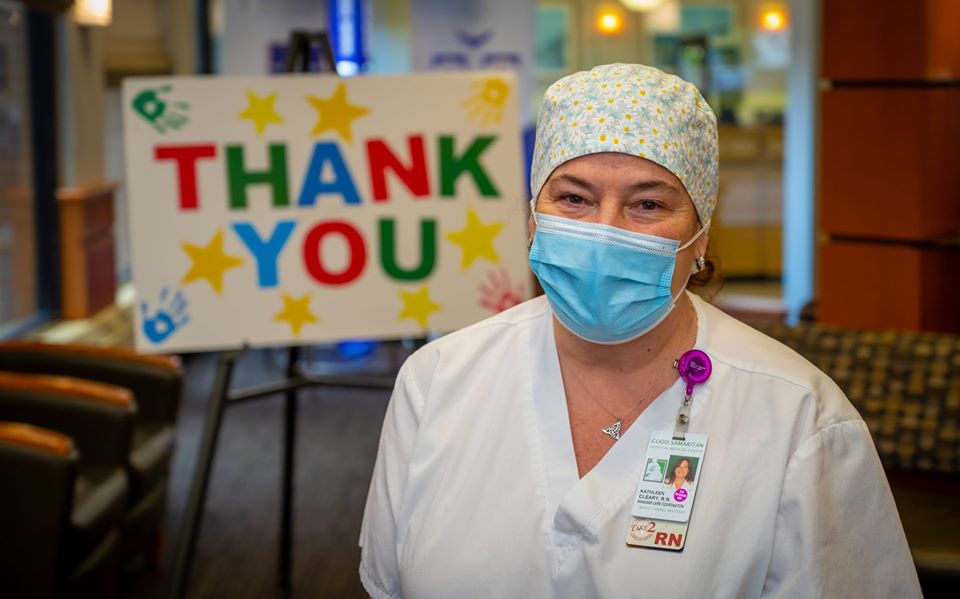 Southside Hospital nurses, L-R Christina Blau, Ralph Civello, Julie Martusciello, Director of Nursing and Melissa Andresen. Good Samaritan Hospital RN, Kathleen Cleary.