March 22nd, 2019 – The Town of Islip March Town Board meeting was abuzz with excitement, as exemplary women, basketball players and EMTs were honored. Six women from the Town were named Women's History honorees. Yokasta Arriaza; Violet Clarke; Lorraine Ann Pace; Suzanne Robilotta; Celia Ann Vollmer and Viola M.S. Youngblood were celebrated. Contributing Artist Tove Hasselriis Abrams was honored for her artwork on display in the Town Hall Rotunda.
The Brentwood Boys Varsity basketball team was honored for earning the Long Island Championship title over Uniondale.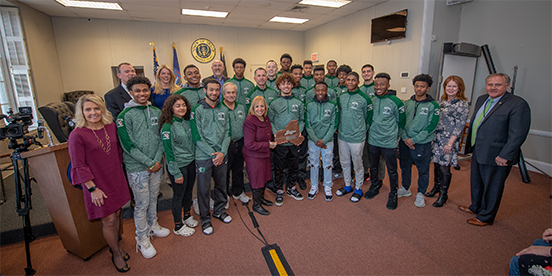 Also recognized, two EMTs and two firefighters from the East Brentwood Fire Department for aiding a pregnant woman who arrived at the firehouse alone and in distress at 5:30 am on a late February morning, and who was about to give birth. Together, 1st Asst. Chief Erik Vasquez; EMT Vincent Hartmann; Firefighter-First Aider Franklin Rios and Firefighter-First Aider Robert Ciabattari delivered a healthy baby girl. The woman and her newborn baby were taken to a nearby hospital.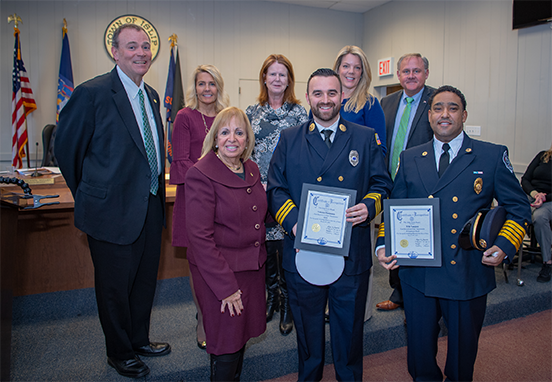 "My fellow Town Board members and I congratulate all of our honorees. The dedication they have shown to their communities, athletics and the well-being of their fellow residents is truly worthy of this recognition," said Islip Supervisor Angie Carpenter.